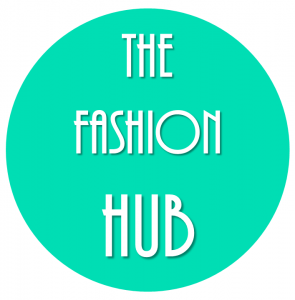 Pubblicazioni
in Papers di diritto europeo, 2020, n. 1
Paolo Butturini, Veronica De Crescenzo, Veronica Polin, La finanza innovativa nel settore della moda: la sfida del crowdfunding tra aspetti economici e questioni giuridiche
Chiara Tincani, I sistemi logistici e il ricorso al contratto di trasporto per l'elusione della disciplina del lavoro
Cinzia Peraro, La tracciabilità dei prodotti moda: tra tutela del "Made in" e libera circolazione delle merci nell'Unione europea
Raccolta di riferimenti bibliografici
Contesto e finalità
Il Team di ricerca "The Fashion HUB" intende approfondire, da una prospettiva multidisciplinare e strettamente interconnessa, le diverse tematiche giuridiche inerenti all'industria della moda, che costituisce uno dei principali ambiti di indagine del Progetto di eccellenza "Diritto, cambiamenti e tecnologie" del Dipartimento di Scienze giuridiche.
L'importanza di tale settore di approfondimento scientifico è rimarcata dalle stesse istituzioni europee che, negli anni recenti, hanno sottolineato il ruolo del comparto moda non solo ai fini del rilancio economico europeo, ma anche della valorizzazione del patrimonio culturale dell'Unione.
La DG "Mercato, interno, industria, imprenditoria e PMI" della Commissione pone il settore moda tra i propri principali ambiti di intervento, riconoscendo come le industrie tessili e di abbigliamento, calzaturiere e conciarie si trovino in una posizione strategica, a metà strada tra creatività, tradizione e innovazione. La Commissione incoraggia l'innovazione ammettendo che la valorizzazione delle forze creative operanti nell'economia è strumento imprescindibile per consentire a tali realtà di competere sul mercato. Allo stesso tempo, essa evidenzia come, in un'economia basata sulla conoscenza, già priorità della strategia "Europa 2020", alle cosiddette creative industries debba essere garantito un ruolo centrale, in quanto, oltre a generare importanti introiti, esse contribuiscono a preservare l'identità, la cultura e i valori europei. Ciò riguarda in primis le imprese operanti nell'ambito della moda e del lusso. Per tali ragioni, la Commissione ha lanciato diverse iniziative per rafforzarne la competitività, tradottesi in un Action Plan for Fashion and High-end Industries, contenente misure volte a proteggere i diritti di proprietà intellettuale, a facilitare l'accesso al mercato e a stimolare l'innovazione.
All'interno di questo quadro generale si collocano le diverse discipline settoriali che connotano il settore oggetto dell'indagine e che sono rappresentate dai docenti e collaboratori del Dipartimento di Scienze giuridiche che afferiscono al Team di ricerca "The Fashion HUB". Oltre alla sottolineata prospettiva europea ed internazionale, fondamentali risultano i settori del diritto tributario, del diritto penale, del diritto dei trasporti e del diritto commerciale.
Ai fini del virtuoso connubio tra ricerca e impresa, ottica privilegiata del piano nazionale "Industria 4.0", il Team "The Fashion HUB" potrà avvalersi della collaborazione già instaurata dalla Referente, prof.ssa Maria Caterina Baruffi, con i rappresentanti delle realtà imprenditoriali della Regione Veneto operanti nel settore della moda, nonché con docenti di Univeneto (costituito dalle Università di Verona, Padova Venezia e IUAV), che attualmente fanno parte della Rete Innovativa Regionale "Face Design" (Fashion Creative Enterprises and Design). Inoltre, verranno valorizzate le collaborazioni avviate grazie al progetto Jean Monnet "Univr Fashion Week – L'industria della moda nell'Unione europea", quale quella con il Consorzio della moda.
Background and objectives
The Research Team "The Fashion HUB" intends to focus on the various legal perspectives that are connected with the fashion industry by implementing a multidisiciplinary approach. This sector is among those specifically identified within the Excellence Project of the Department of Law "Law, Technologies and Social Changes" with a view to studying and defining the relevant legal framework.
The importance of this industrial sector also for the scientific research has been clarified on various occasions by the EU institutions, which in the recent years have pointed out the pivotal role played by the fashion industry not only for the purposes of boosting the EU economy, but also of enhancing the cultural heritage of the EU.
The Commission's Directorate-General for Internal Market, Industry, Entrepreneurship and SMEs places front and center the fashion industry among its main fields of action, therefore acknowledging the strategic role of textile, footwear and leather undertakings as being characterised by creativity, tradition and innovation at the same time. The Commission fosters innovation, and recognises that the leverage of creative skills is essential in order to allow these companies to be competitive in the respective markets. Also, the Commission underlines how a knowledge-based economy (already a priority in the Europe 2020 strategy) must devote specific attention to the creative industries, which are able to generate significant revenue and, additionally, to preserve the European identity, culture and values. This is particularly true for fashion and high-end industries, and the Commission has indeed launched several initiatives to support their competitiveness, which have been collected in the Action plan for the fashion and high-end industries. This plan is meant to provide measures for protecting intellectual property rights, facilitating access to finance and international markets and stimulating innovation.
Against this background, various legal fields are connected with the fashion industry and many of those are represented by the professors and collaborators of the Department of Law who are part of the Research Team "The Fashion HUB". Besides the already mentioned EU and international dimension, also tax law, criminal law, transport law, and company law constitute the core disciplines around which the Team organises its activities.
With a view to mixing scientific research and the needs of the business community, which is the fundamental perspective of the national programme "Industria 4.0", the Research Team "The Fashion HUB" can rely on the existing contacts between its Coordinator, Prof. Maria Caterina Baruffi, and representatives of the fashion sector from the Veneto Region, as well as with the professors who are members of Univeneto (Universities of Verona, Padua, Venice and IUAV) and currently involved in the Innovative Regional Network "Face Design" (Fashion Creative Enterprises and Design). Also, the cooperation with practitioners of the fashion industry (e.g. Consorzio della moda) that was established thanks to the delivery of the Jean Monnet module "Univr Fashion Week" is further developed.
Attività
convegni scientifici e pubblicazioni a livello nazionale e internazionale,
presentazione di progetti di ricerca sui temi oggetto delle attività del Team,
elaborazione di linee guida nazionali e sovranazionali,
implementazione e consolidamento di reti nazionali e internazionali,
consolidamento dei rapporti con il territorio e terza missione,
attività complementari rispetto alla didattica sui temi oggetto della ricerca, realizzata attraverso i seminari di "The Fashion LAB".
Activities
scientific conferences and publications at national and international levels,
submission of research projects on the topics dealt with by the Research Team,
development of national and supranational guidelines,
enlargement and consolidation of national and international networks,
consolidation of the relationship with the local and regional entrepreneurial system, and community engagement,
further activities that are complementary with the seminars organised by the Teaching Laboratory "The Fashion LAB".